Carpigiani Restaurant Range Solution
Soft-serve, Gelato and Sorbets from appetizers to desserts, with refined or classic flavors. With the help of Carpigiani's upgraded technology, it is possible to add an extra touch to the menu, thus allowing you to fully express your creativity in the kitchen. Don't forget that gelato food generally costs lower than other products and its much healthier.
Adding new equipment to a small kitchen space or increasing the number of products is not easy. That is why Carpigiani has created a "Restaurant Range" series of gelato or soft-serve machines which offers the perfect solution for every need. These series allow outlet from small to large to add soft-serve, gelato and sorbet to its menu.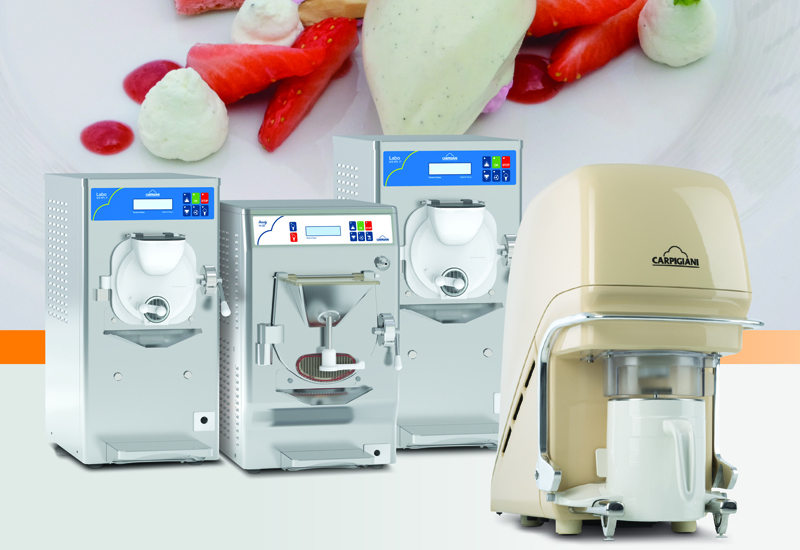 From the left, Carpigiani presents the Labo 6/9 XPL P, Ready 1420, Labo 8/12 XPL P and the Freeze & Go. The Labo 6/9 XPL P is perfect for business looking to produce smaller batches of fresh quality Gelato and Sorbet. For businesses venturing to develop a larger quantity between 8 to 12 kg, the Labo 812 XPL P will be able to produce a medium batch under 10 minutes.
The Ready 1420 was launched in Sigep 2019, bringing about 9 set of programs (6 gelato & sorbet, 1 fruit slush, 2 special milk/fruit based mixes & 3 pasteurization). This 2-1 machine also has a pasteurization function which is an all-in-one gelato production machine. Not to mention, one cycle can produce 1 full standard tray of gelato. And finally, the Freeze & Go has the capability of producing 5kg of gelato and sorbet per hour. It is able to produce 4 to 5 portions of gelato or sorbet under 4 minutes, perfect not only for plated dessert, but also fine dining restaurant.
Interested in a demo? contact us at allied@afe.com.my