Carpigiani 193 Classic- Soft Serve Machine
by Carpigiani
Carpigiani 193 Classic, a twin twist counter-top machine producing soft serve ice cream and frozen yogurt. Pump or gravity fed, the machine ensures great production results.
High versatility
Give free space to your imagination and create cups as well as new soft delights and single portions.
A cool look
The machine can be adapted to all types of shop thanks to its new modern panel.
Overrun and consistency control
Different consistency control settings for various mix and easy adjustable overrun.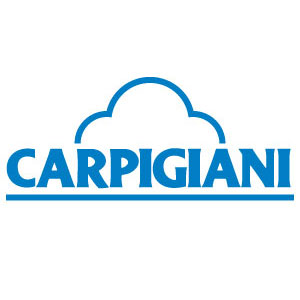 Description
Description
Carpigiani 193 Classic- Soft Serve Machine
A twin twist counter-top soft serve machine to produce soft serve ice cream and frozen yogurt. It has high versatility that makes you venture farther into your imagination and creating new confectionery delights in single portions. With the upgraded classy look, the machine is adaptable in any shops because of its modernized panel. Not to mention, the control settings run consistently for various mix and has an adjustable overrun.
Features:
| | |
| --- | --- |
| Two beater motors and separate cooling systems | The independent cylinders allow simultaneous production of various kinds of ice cream. |
| Pressurized gear pumps (P model) | To ensure the best ice cream texture, quality and high overrun, the POM gears were fitted into the machine. Thus, they are also adjustable from 40% to 80%. |
| Independent pump transmissions (P model) | Helps to extend the pump and gears life. Furthermore, allowing flexibility and maximum performance. |
| Gravity fed system (G model) | Control valves naturally add air into the mix which produces a firm and dry ice cream with an overrun up to 40%. |
| Tank agitators | Not only it prevents product stratification, but also helps to reduce foam by maintaining the level of fluid consistency. |
| Tank rubber lid | Light and handy. Thus facilitating in the cleaning and filling operations. |
| POM beaters | One piece POM beater to make cleaning easier, hence producing a firm and dry product. An ideal type of beater for frozen yogurt. |
| Adjustable ice cream flow | Product flow is adjustable to meet machine operator's specific dispensing speed and volume needs. |
| Direct expansion cooling cylinders | Elevates refrigeration efficiency for a quicker freeze downtime, decreases product waste in regards to make sure product quality is assured as well as to save energy. |
| Defrost system | Possibility to heat the cylinders so as to simplify the cleaning procedures. |
| Rear panel chimney (air cooled version) | Allows space to be optimized and to enable machines to be placed next to each other. |
Additional Features:
Self-pasteurization: With the self-pasteurization system, the machine is able to be clean and disassemble only 9 times/year.
Teorema: Provides information about the machine, thus assists the service system and cleaning schedule in a timely manner.
 Self closing device: Dispensers close automatically to stop excessive flow of ice cream, hence preventing waste and mess.
Wash kit: Optional tap above the tank to help cleaning tasks.
Download PDF
For more information on the Carpigiani 193 Classic, Click HERE