Description
Scotsman AC Series Cube Ice Machine
Allied Foodservice Equipment Malaysia is one of the appointed distributor for Scotsman Malaysia Ice Machine.
Suitable for small to medium production. This series of commercial ice machine fit in most of the under the counter installations making it convenient for bartenders.
Cube Ice Machine
The Supercube is the most popular type of ice cube – ideal for restaurants, pubs, and clubs. Made in the famous Scotsman thimble shape.
Their transparency makes them the perfect choice for drinks presentation whilst their purity ensures the slow dilution.
Its unique shape makes them less prone to sticking together in the ice bucket as well as its easier to handle than traditional square cube.
Supercubes are made by spraying water upwards into an inverted mould. As a result, any sediment in the water falls back down, leaving only pure water to form the solid cubes.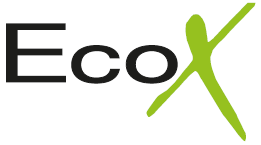 The Scotsman EcoX Range ice making equipment operates on either R290 (Propane) or R744 (Carbon Dioxide) natural refrigerants (model dependant).
These natural refrigerants have a Global Warming Potential (GWP) value of 3 or less. Thus, making it fully compliant to both current and forthcoming F-Gas regulations.
Scotsman AC Series Features
Agion: Technology that increases products' cleanliness and boosts the lifespan with a built-in protection (prevents microbes growth and unpleasant odors).
Electronic control: Climate and water temperatures may change but the ice machine will remain as it is (AC106 to AC226 models).
Front access condenser air filter: A do-it-yourself cleaning operation that saves time and money, making your ice maker last longer.
Individual transparent solid cube: An artwork of a Scotsman tradition, crystal clear and perfectly shaped.
Scale accumulation preventing system: Traps ice makers' No.1 enemy in one place, making it harmless.
Ergonomic access to ice with sliding disappearing door: One-touch door lift.
EcoX model uses natural Hydrocarbons R290 refrigerant.
Download Spec Sheet below for more information on each AC Series models
Download Spec Sheet