Description
SCOTSMAN FLAKER SERIES FLAKE ICE MACHINE
This series of Scotsman ice machine was designed for high production of flake ice-making.
It is a head only ice maker, which means it requires a separate storage bin in order to keep the ice produced.
Ice Flaker Series
The Scotsman Flaker Series is a range of icemaker for modular flake (MF) ice. Its design allows the MF head unit to be installed in a range of storage bin options which varies in capacity and shape.
It is available in a variety of ice production models with capacities from 140 to 2500kg.
Large production facilities like fish processors can be installed with this commercial ice maker machine. Enabling it to dispense ice directly into storage cold rooms, maximising operational efficiency and reducing unnecessary ice production.
'SPLIT' models operate with remote condenser refrigeration systems which require specialist installation, reducing environmental issues.
Suitable for temperature-sensitive food production businesses.
Flake Ice Machine Features:
Agion: Technology that increases product cleanliness and lifespan with built-in protection, preventing growth of microbes and unpleasant odors.
Electronic control: Surrounding environment and water temperatures may change but the ice machine will remain the same (MF86/ MF88 electromechanical board).
External indicator lights: Keeps machine under continuous supervision.
Plug-and-work technology: Begins and produces ice constantly with a no-cycle harvesting system.
Water in/ice out concept (no cycles, zero water wastage): Almost zero excessive energy, water and time wastage.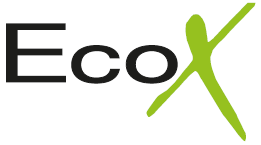 EcoX Models:
Uses natural refrigerants with Hydrocarbons R290 and Carbon Dioxide R744 .
Operates on either R290 (Propane) or R744 (Carbon Dioxide) which has Global Warming Potential (GWP) value of 3 or less.
Fully compliant with both current and forthcoming F-Gas regulations.
Download Spec Sheet for more information on the MF Series by Scotsman
MF46 Spec Sheet
MF56 Spec Sheet
MF Series