RATIONAL VarioCookingCenter®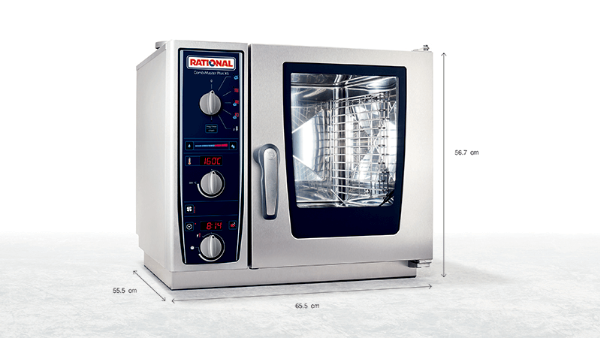 RATIONAL 

Combi Oven
RATIONAL is the most recognised combi oven in the foodservice industry. For more than 40 years, it has been RATIONAL's mission to provide customers with the best tool for cooking. RATIONAL's research and development team comprise of physicist, food scientist, development engineers and experienced chefs, making RATIONAL an application-centric organisation with unique innovative drive. RATIONAL has set the standard for cooking intelligence across the world, making it the number one selling combi oven. RATIONAL has two ranges: SelfCookingCenter®, CombiMaster® Plus and the VarioCookingCenter®.
Allied Foodservice Equipment Malaysia is recognised as RATIONAL's certified service partner in Malaysia. We are certified and trained to install, service and repair the full range of RATIONAL ovens with spare parts and accessories always readily available. Our technical team undergoes in-depth training yearly with RATIONAL to ensure up-to-date knowledge on the products in order to provide efficient and reliable service to our customers.

RATIONAL

SelfCookingCenter® xs
You can grill, roast, bake, steam, stew, blanch or poach food, all within a space of less than about 1 m². Meat, fish, poultry, vegetables, egg dishes, baked goods, desserts—you can do it all, whether you're cooking for thirty or for several thousand.
It reduces workloads exactly the way kitchen teams need: it cooks quickly, it's easy to use, it delivers the food quality you specify, and it even saves you time, money and energy in the process. It takes all monitoring and checking work off your hands. It adjusts temperature, moisture and cooking time settings on its own. It monitors your food's browning and degree of doneness, and even saves you the trouble of repeatedly turning pan-fried dishes..
Intelligent Functions
RATIONAL's motivation was and remains to make your work as easy as possible. That is why RATIONAL has equipped the new SelfCookingCenter® with four intelligent functions and turned it into an assistant that stands for quality, easy of use and efficiency.

1. iCookingControl®; Simplicity through cooking intelligence. Select food, determine desired result and will prepare your food exactly as you specify. 2. HiDensityControl®: Highly sensitive sensors detect and recognise the current conditions in the cooking cabinet every second 3. iLevelControl®: iLevelControl: with iLevelControl, you can prepare different foods at the same time 4. Efficient CareControl®: unique automatic cleaning system that detects dirt and linescale and removes them easily
RATIONAL

CombiMaster® Plus
Cooking demands precision. From both the chef and his tools. The CombiMaster® Plus is precise in every respect: it provides sophisticated technology to support each chef's individual craftsmanship.
It is rugged, easy to operate and offers enticing functions that ensure the highest possible food quality every time: crispy crusts, succulent roasts, intense aromas, attractive colours and retained vitamins and minerals. This is guaranteed by the precision controlled cooking cabinet climate and the accurate setting of temperature, air humidity, air flow and cooking time.
The CombiMaster® Plus is a tailor-made solution for anyone who is looking for a classic combi-steamer and wishes to operate it manually. It delivers exceptional food quality, helps optimise raw materials usage, lowers resource consumption and saves time.
It has a very modest footprint. What used to need lots of space, work and multiple cooking appliances can now be done with just a single unit in less than around 1 m².
RATIONAL

CombiMaster® Plus Functions